Here is our  list of Top 10 Best Hentai Anime of 2021. We are counting in for the list the best hentai animes that started airing during the 2022 year.
!! Important !! This list is updating. Last updated date 16/05/2022. 
The list will be updated when new hentai are released.
5. Kyonyuu Elf Oyako Saimin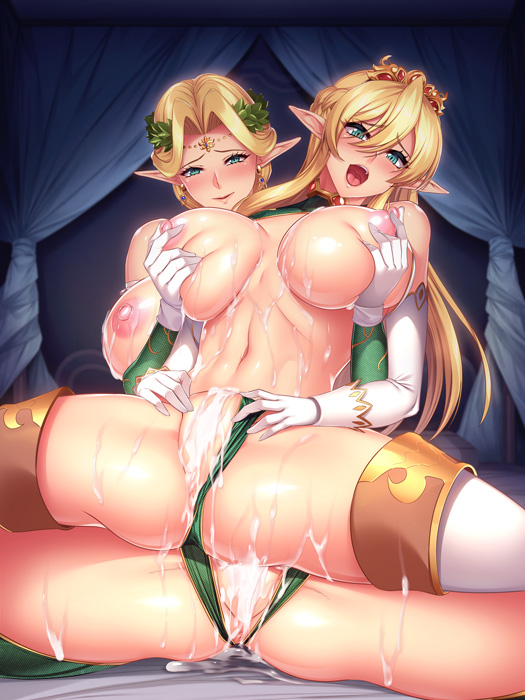 First episode released on: January 28, 2022
Japanese name: OVA 巨乳エルフ母娘○○ #1 エルフの国を蹂躙する男。汚された女王と姫
Number of episodes: 2
In the kingdom where the elves lived, there were strictly controlled rules of tribal breeding.
However, that rule is also destroyed by a human man, "Ingwill."
All the elves in the city The dark elf who is
the knight of the queen The noble princess who is the daughter of the queen of the
high elf who houses the country.

Queen "Efildis" is in the middle of everyday life.
Misidentification of the princess "Alumina".
She is thoroughly trained in the knight "Narurus" who continues to resist forever.
She is brought to a pleasure never before experienced by ○○,
and elves all over the country become more obscene …
Large-breasted elves are at the mercy of a powerful human in Kyonyuu Elf Oyako Saimin as he executes some devilish hypnosis magic to convince them into performing all kinds of erotic deeds, such a semen-soaked fate almost being predictable for the highly abused elven race.
4. Akane wa Tsumare Somerareru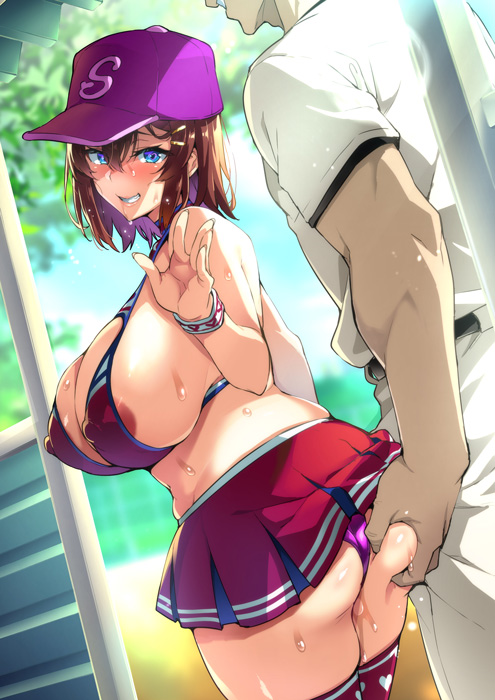 First episode released on: February 4, 2022
Japanese name: 茜ハ摘マレ染メラレル
Number of episodes: 2
"Become a true lover after the tournament is over." The manager of the baseball club, "Akane Nanao," was in love with the member, "Shoya Katase." However, the agreement within the department that romance is prohibited puts up with the two. One day, the relationship was known to the director "Togo" who is famous for sexual harassment. In order to protect Shoya's desperate position as a regular, Akane receives the "guidance" offered …
The story is pretty much as barebones as an NTR can get – a girl wants to support her crush by being an assistant on the boy's baseball team but then the coach fucks her and because she loves her crush so much she lets him fuck her so that the coach won't pull him from the team. In the end, she's broken and discards her pure love to becomes the coach's sex slave.
3. Kaede to Suzu The Animation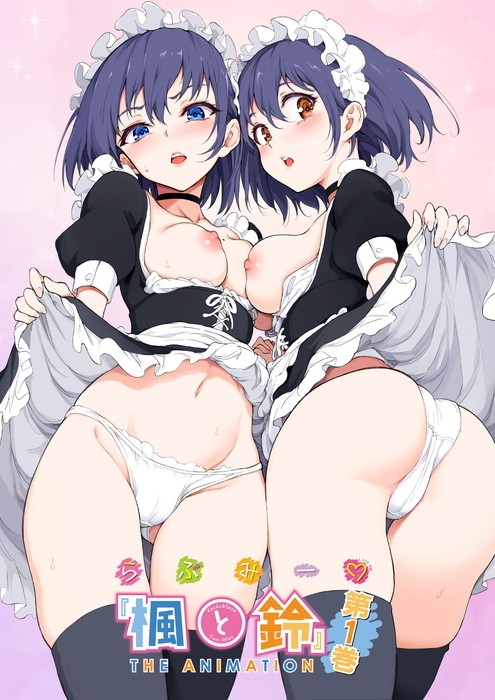 First episode released on: March 25, 2022
Japanese name: らぶみー「楓と鈴」THE ANIMATION 第1巻 通常版
Number of episodes: 1
After school, Kaede, the student council president, and Hayato, the secretary, are called to the student organization room by Kaede's twin sister, Suzu. Kaede was worried about the mysterious box on her desk, and when she put her hand in, her hands were restrained … Today is the day of the school festival. The main character's class will be a maid cafe, and girls dressed in maid clothes will make an outstanding performance. Of course, Kaede, a classmate, is also serving customers in a maid appearance. Meanwhile, for some reason, Suzu, who came to play as a maid, presented her mysterious switch. When she tries to switch it on, Kaede suddenly begins to writhe. Apparently, it was pushed by the main character, and it was connected to the rotor inserted in her Kaede …
Love Me Kaede to Suzu will potentially be a must-see for those who admire twins as two sisters are the main sex objects of the ero-anime, which is set during a school cultural festival and has the male alternating between each girl.
Maid outfits also come into play as the girls are forced to secretly wear vibrators, with their antics eventually escalating in the bathroom.
Hot situations with good animation, and cute characters.
2. Isekai Yarisaa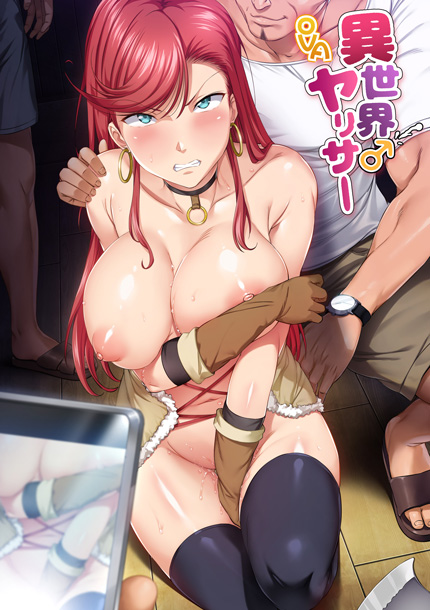 First episode released on: May 27, 2022
Japanese name: OVA異世界ヤリサー #1 女戦士と新米女冒険者 異世界でもハメちゃうっしょw
Number of episodes: 2
"Maybe this is a reincarnation in another world?" A super carnivorous and stupid college student Yarisa group who has eaten many girls at college. For some reason, I stood on a strange land in a different world- strengthening a bullish female warrior with a reinforced penis w I will have an elf virgin before my boyfriend! Yarisa who is full of sexual desire deceives a beautiful woman in another world and falls asleep and spree! An unprecedented reincarnation in another world begins now!
Isekai Yarisaa, which involves dumb male students being transferred to a fantasy world, is predictably packed with sex as the human males take advantage of their situation by breeding all the warrior women and lusty elves, no doubt an idea that any male would want to carry out in such a situation.
Great animation, and if you can get over rape, you'll enjoy this.
1. Garden: Takamine-ke no Nirinka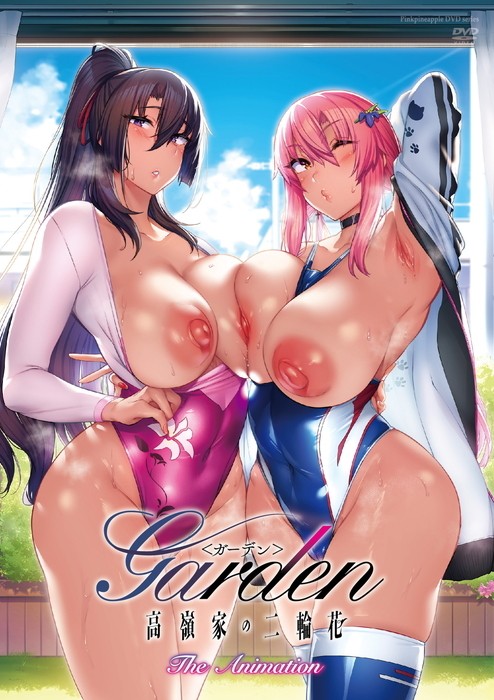 First episode released on: February 25, 2022
Japanese name: Garden~高嶺家の二輪花~ THE ANIMATION
Number of episodes: 1
Ayame and Sayuri have a reputation as beautiful sisters.
One day, two mothers go on a long-term business trip, and a communal activity begins under one roof with them.
"I want to make these beautiful sisters my own sexual slaves (pets). It was only a matter of
time before such a desire arose.
Eventually, Takamine's flowers will fall into sexual slavery and invite them to the culmination of lust!
Don't you hate it when you get drunk, have sex with your Aunt, then your Aunt leaves for a business trip and encourages you to have sex with her daughters?
That's the basic premise of this plot.
Fun hentai to get off on. Fun hentai to just watch for fun.